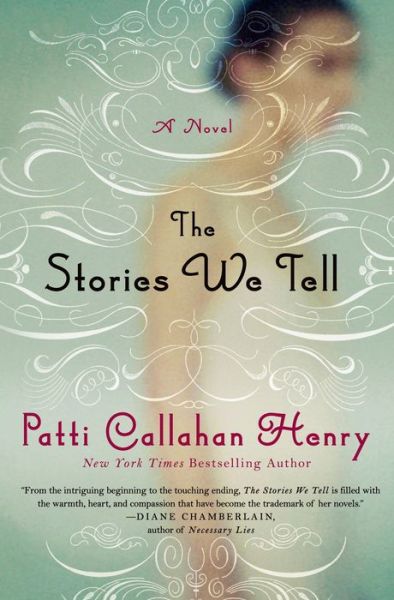 There are several reasons I wanted to read THE STORIES WE TELL by Patti Callahan Henry.
I've loved every book of Patti's.
She lived in Philly until she was about 12 (so we're technically related).
We share an editor (THE Brenda Copeland) at St. Martin's Press (also making us technically related).
Another reason is that while steeped in editing my second novel—GASP—I didn't read much. What better way to get back into reading than with a sure thing? That's what you get with Patti. A sure thing. THE STORIES WE TELL did not disappoint me in any way. It's a layered family story, it's complex, the language is lovely, and it's easy to read. Combining those elements is not easy though. I used to think that "easy to read" was a criticism, but have come to realize it is a compliment. When an author can sweep you away with her characters, details, dialogue, and story, that takes some SKILLZ, folks. There is depth in the delightfulness of this book. There's hope and there's heartache.
When I was reading THE STORIES WE TELL, I was taken by intricacies. I loved reading a story set in Savannah, Georgia, a place I've always wanted to go. I loved reading about a letterpress business, as I've always been invitation and stationary obsessed. I could see Eve's studio that was set in an old stable. I felt like I knew her friends, her sister, her in-laws, and of course, her husband.
Secrets abound in THE STORIES WE TELL, nothing is what it seems—except where it best serves the story. There's never a doubt that Eve loves her daughter and her sister. And there's never a doubt the Eve is passionate about her business and career. Where Eve struggles is relatable—at least to me. What's acceptable? What kind of lies can be tolerated? When things change do you adapt? Accept? Move on?
THE STORIES WE TELL is contemporary women's fiction at its finest, not that that surprised me. If I gave out stars, or congratulatory cocktails, cupcakes, or fireworks, I'd give it five.
Find out more about Patti and her books on her website.