I don't have a green thumb. I wish I did. I always say I'm a May-June gardener, and I mean—in the same year. I start planting things in May and by June I've forgotten to water and tend them.
Good thing I'm more responsible with my writing (and my—whew—well-tended and pretty-much-grown children).
Today, author Katharine Britton shares her thoughts on writing, and gardening, and gardening and writing. Katharine eloquently takes the seeds of her idea and many great points grow—about planting and waiting and tending and sometimes, forgetting. And then, going back.
Please welcome Katharine Britton to Women's Fiction Writers!
Amy xo
Let Writing, Like Gardening, Be Its Own Reward
by Katharine Britton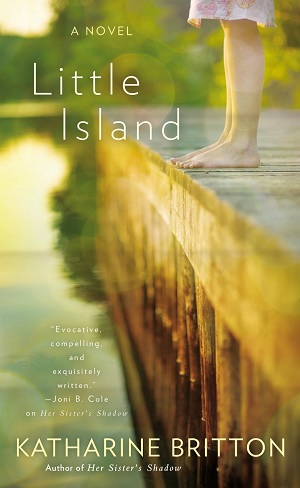 Each spring in Vermont I eagerly fill pots and window boxes with Moo Doo and pile in as much color as possible. I am hungry for results. Geraniums, angelonia, lavender, and cherry tomatoes settle into pots on the patio. Lettuce seeds land in two, three-by-three foot raised beds (one can never have enough fresh lettuce), basil gets its own box (I love pesto) and beans get theirs. I weed, edge, water, fertilize, and wait, impatiently, checking daily for signs of life in the vegetable boxes, for blossoms on my annuals, and for my perennials to emerge along the fence.
After two weeks, the potted plants continue to be dwarfed by their over-sized containers and show little color, and the raised beds stubbornly remain thirty-six square feet of uninterrupted dirt. The perennials have emerged but appear wholly unequal to the task of filling the vast, empty spaces around them. In response, I scurry from nursery to nursery, buying plants—preferably in bloom—to plug those holes. When a scraggly line of pale green stubble finally appears in the lettuce box, and yet the beans remain invisible, I replant. I can be an impatient gardener.
At some point, each spring, I get distracted for a few days, and when I go back out to my garden, those holes in the perennial bed turn out to have been the spaces the plants needed when they grew to full size. Because I rushed out and bought new plants to fill those holes, lilies now overshadow iris, the Echinacea fight for space and light, the phlox has marched right over the sedum, and the bee balm insinuated itself everywhere. Out in the vegetable patch, the basil has started to go to seed, hundreds of beans dangle from dozens of vines, and the deer have eaten half the lettuce.
Okay, so maybe my absence was more than a few days, but I'm trying to make a point. Gardening has much in common with writing novels. In the beginning, it's easy to lose hope as ideas fail to germinate, plots seem thin, and characters refuse to bloom. These things take time. If you leave a garden or an early draft for too long, be afraid. The key is what you do when you return.
When life first calls me away from a draft manuscript, I experience acute separation anxiety. I long for the relationships that I've come to rely on and for the characters that have kept me company for months. I stumble around as though half-awake, just risen from a deep, dream-filled sleep, groggy and unable to distinguish reality from fiction. Plots unfold as I go, so writing a novel can engender as much eager anticipation as reading one. What will he say the next time they meet? When will she discover the woman's true identity? How will that be revealed? So many questions remain unanswered that I feel cheated by my absence and worried for my characters.
Soon, however, my anxiety over my missing companions and their many questions fades to nostalgia. In two weeks, I have trouble recalling their names. After a month I'm afraid to go back¾much as I am to visit my garden after such a hiatus. What was once an orderly assemblage, a tidy creation with seeds thoughtfully planted at recommended depths, plants (and scenes) right-sized and well spaced has become an unmanageable mess.
My initial reaction when faced with a garden, or manuscript, after a lengthy absence is panic. "This is terrible!" I shriek. "What a mess." Lilies bristle with unadorned stems, foliage sags, spent blossoms litter the ground; characters seem unmotivated, the plot random, the dialogue stilted. "Off with their heads!" I edit ruthlessly, despite the fact that doing so will leave gaping holes in both creations.
These moments in gardening and writing, I've learned, are best approached with restraint, equanimity, and decorum. On certain days my garden looks great. On others it looks dreadful. Ditto with draft manuscripts. If I am forced to leave either for a length of time¾and this will happen¾I've found it is best to re-enter slowly, cautiously, and without judging myself or what lies within.
Writing is a process. So is gardening. I have learned that impulsivity rarely pays off: piling in too much, too early, isn't good, and neither is reactively whacking out huge sections later. I've learned to be patient, to step back often and take a good look at what I'm adding and where I'm adding it. Pull the weeds, edge, take some notes, contemplate, watch, and wait. It helps, I've found, to focus more on the process than the outcome: to allow the gardening—and the writing—to become their own rewards.
Katharine Britton's first novel HER SISTER'S SHADOW was published in 2011 by Berkley Books (Penguin, USA). Her second novel LITTLE ISLAND came out in September 2013. She has a Master's degree in Creative Writing from Dartmouth College, and a Master's in Education from the University of Vermont. Her screenplay, "Goodbye Don't Mean Gone," was a Moondance Film Festival winner and a finalist in the New England Women in Film and Television contest. Katharine is a member of the League of Vermont Writers, NEIBA, and The New Hampshire Writer's Project. She has taught at ILEAD, Colby-Sawyer College, and The Writer's Center in White River Junction.
When not at her desk, Katharine can often be found in her Norwich garden, waging a non-toxic war against the slugs, snails, deer, woodchucks, chipmunks, moles, voles, and beetles with whom she shares her yard. Katharine's defense consists mainly of hand-wringing, after the fact.